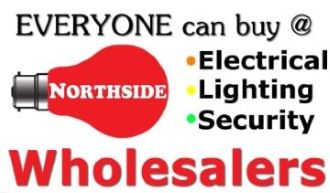 Cyclist Sponsorships - Dino Gonatas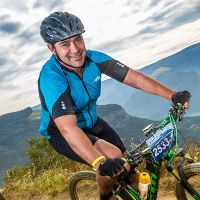 This December I will be joining a community of riders, volunteers and donors in support of Project Rhino KZN, in an effort to combat the scourge that is Rhino poaching. I have been cycling for just on 6 years, and through cycling I have reconnected with aspects of myself, my family and the country that I grew up in, that had been lost or relegated to the background over the preceding years in the eternal race of "modern life". This reconnection with my environment was instigated just by virtue of being outside on my bike, on the road, in the bush and sometimes in the dirt off my bike. It is this very same environment in which the Rhino exist, and as an umbrella species if we protect the rhino, you protect all the other species that share their habitat, a habitat that we also share. So if not for the Rhino, then support this cause for the greater good of your environment. 100% of your donation will go direct to the event's official beneficiary, Project Rhino KZN. Please visit the Project Rhino web site at http://ubhejanex.org/ to see what amazing initiatives are being taken in your name.
print rider profile

To help Dino Gonatas raise money for the Rhino, you can either donate via EFT or Zapper.
For EFT please use your Initial & Surname and the cyclists name as reference to:


Account Name: uBhejane Xtreme MTB Rhino Ride Challenge
Bank : Standard Bank
Branch : Kloof
Branch Code: 045526
Account no. 058065717
Swift code: SBZA ZAJJ
Reference: Name



For Zapper simply click on the blocks below to make up the amount you would like to donate. When you've reached the amount you want (displayed in the green block below) click on it to make payment via Zapper.

Please ensure that you have Zapper installed on your phone before clicking on the Pay Now button.

Total: R0.00
Click Here to Pay via Zapper
Grey Blocks have already been sponsored
Blue Blocks are still available
Own Amount

R50.00

R100.00

R150.00

R200.00

R250.00

R300.00

R350.00

R400.00

R450.00

R500.00

R550.00

R600.00

R650.00

R700.00

R750.00

R800.00

R1,000.00